FIREWALK – Can you handle the heat?
Don't miss out on this opportunity to be fearless and raise money for Hope for Tomorrow – sign up and step out onto the burning hot coals to help us keep the wheels turning! We have many adrenaline-fuelled fire walking events that will push your boundaries, challenge you and make… Read more »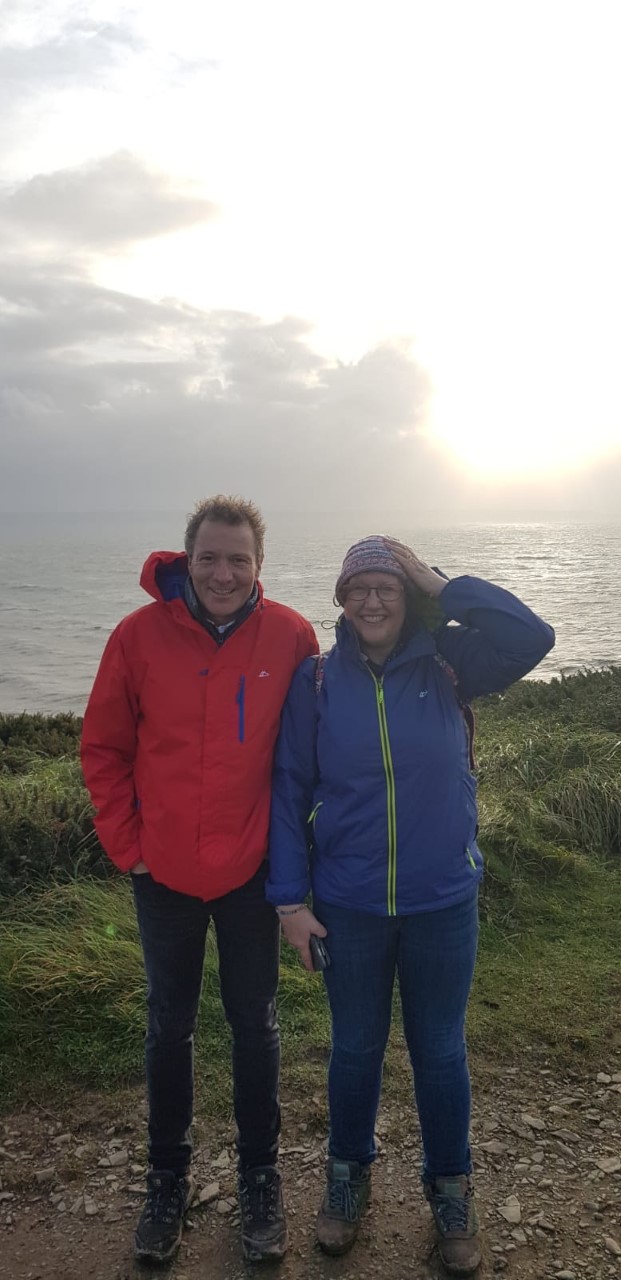 Husband and wife complete the 1000 mile challenge – and are planning more!
Posted on by Hope for Tomorrow
Linda and Barry Stock are enjoying taking on the Hope for Tomorrow 1000 mile challenge, and have already completed their goal, with more miles to come before the challenge ends in June. Barry, 59, and Linda, 57, have both been enjoying walking during lockdown. Barry is currently working from home,… Read more »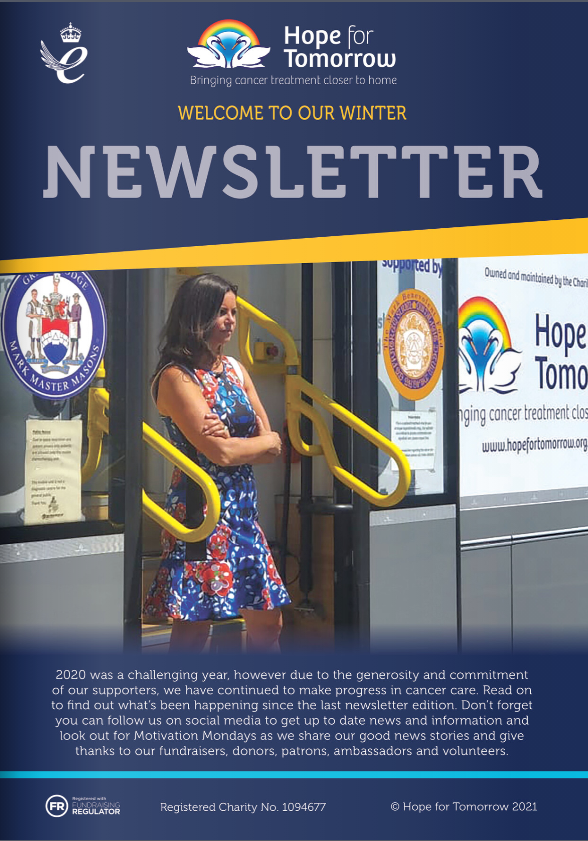 Winter Newsletter Issue 24
Posted on by Hope for Tomorrow
Winter Newsletter Thank you for your support during these unusual times, with your generosity we are continuing to maintain the service of our Mobile Cancer Care Units. No Matter how you have decided to support us, fundraising, donations or virtual challenges, we could not continue without your support. Here is… Read more »