THE DEREK BELL TOUR
Posted on by Rachel Lee
29th September – 4th October 2021
Hope for Tomorrow are proud to be one of the charities benefitting from Patron, Derek Bell's Driving Tour.
Join Derek this September on a spectacular tour from Monaco to Saint-Tropez, and be part of the inaugural Rendez-Vous Riviera concours at the Saint-Tropez Polo Club.
The 4-night/5-day tour will meander through fabulous scenery in Provence. A spectacular itinerary is lined up, including amazing routes each day and the very best hotels.
The tour will be an integral part of a new concours-style event that Derek is involved in, Rendez-Vous Riviera, which will happen at the glamorous Saint-Tropez Polo Club the day after the tour finishes.
The cars taking part in the tour will take centre-stage at the show, and their drivers and co-drivers will be guests of honour.
The price to enter the Derek Bell Tour is £11,950 per car and two people sharing a room. In addition to this entry fee, each team is asked to donate £6,000 to the Veloce charity initiative. The aim is to raise £120,000 from the tour, and further significant funds from Rendez-Vous Riviera.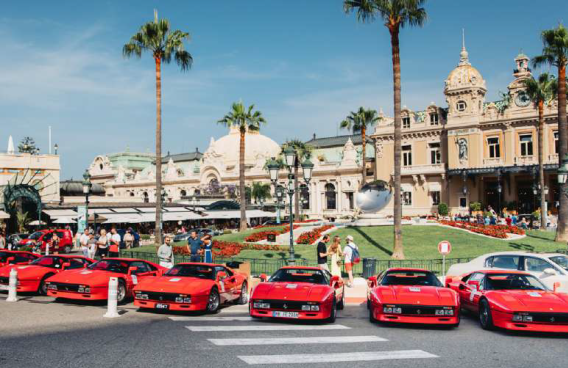 The entry fee includes:
– 4-nights accommodation in 5-star hotels
– Breakfast, lunch and gourmet dinner with wine each day
– 2 tickets to Rendez-Vous Riviera (worth €750 each)
– Support crew to take your luggage from hotel to hotel
– Fully researched route each day with turn-by-turn directions
– Tour photographer present throughout,
– and a tour photo-book sent to you soon after the tour finishes
Entry to the tour is by invitation. Spaces are limited to just 20 cars, and will be allocated on a first-come, first-served basis. If you would like to take part please register your interest as soon as possible by contacting Chris Bucknall at V Management.Chris@v-managment.com
*Funds raised at this event will be donated to Hope for Tomorrow.